Below is an arhive of issues FIELDS have tackled in the past.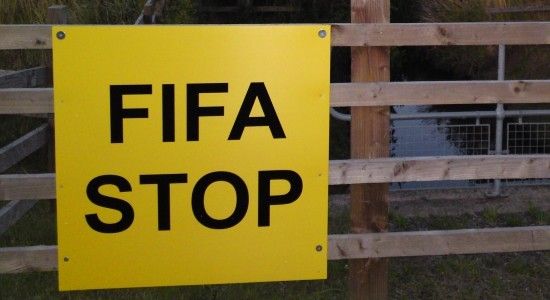 Football Stadium and Housing
Land East of Gamston has now been suggested as the site for a new 45,000 seater Nottingham Forest football stadium.
FIFA have a timetable for the bid process. This will be published soon...
Stopped at Holme Pierrepont
Holme Pierrepont site had been rejected due to its position on a flood plain and due to the volume of local opposition!
FIELDS mounted an immediate opposition to the "Super" Stadium proposal with the placing of "FIFA STOP" and "Keep Our Fields Green" placards (with thanks to the West Bridgford Equestrian Centre for the use of their fences), and the circulation of an opposition letter to all houses in Lady Bay. Local residents support was overwhelming and we were delighted to learn early in September that the Holme Pierrepont site had been rejected due to its position on a flood plain and due to the volume of local opposition!
Unfortunately, the rejection of Holme Pierrepont as a site has simply moved the problem to a new site - Gamston. This new location, although not in Lady Bay, would still seriously affect local residents and the land we are trying to protect.
FIELDS are in contact with resident groups in Gamston and will assist in their opposition to this new Stadium. Up to date information will be available on this topic at the Lady Bay Community Association AGM on 21st October.
See press articles
For full background information relating to this Stadium proposal, please download the flyer and sample letter.
Press Coverage
Here is a selection of press articles covering current stadium campaign.
Friday 18th Sept 2009
http://www.thisisnottingham.co.uk/news/County-council-pulls-2018-World-Cup-bid/article-1349933-detail/article.html
County council pulls out of 2018 World Cup bid
Wednesday 16th Sept 2009
http://www.thisisnottingham.co.uk/news/City-Ground-viable-World-Cup-8211-architects/article-1341297-detail/article.html
Why City Ground not viable for World Cup - architects
Tuesday, 15th Sept 2009
http://www.thisisnottingham.co.uk/news/World-Cup-row/article-1340796-detail/article.html
The World Cup row
Monday, 24th August 2009
http://www.thisisnottingham.co.uk/news/Green-group-opposes-2018-World-Cup-stadium-plans/article-1275190-detail/article.html
Green group opposes 2018 World Cup stadium plans
Stadium Objections
The following downloads are some comments and objections letters recieved from Lady Bay, Greenacres Park and Holme Pierrepont residents.
Letters
Comments
"Whilst I am in support of Nottingham's proposals to be a world Cup host city. I think that the suggestion that the the land at Holme Pierrepoint/Gamston be earmarked for the new stadium is absolutely disgraceful as it is in the green belt, on a floodplain and has inadequate transport infrastructure.
As a local Ladybay resident for over thirty years, I have walked my dogs daily around this area. Did you know, that despite being so close to the city centre, it is home to monkjack deer, egrets and other seasonal visiting birds, rare orchids and other rare native flowers, several different species of owls and bats to name but a few species whose habitat would be destroyed by this proposal. In view of the global destruction of green spaces and the extinction of many animal species, may I suggest that we please keep this local Nottingham area of green paradise and suggest a less ecologically damaging site for the new stadium in the City."
A Lady Bay Resident - 19th August 2009
"Dear Councillor Cutts
Proposed new stadium development for Nottingham Forest at Holme Pierrepont
There are three reasons that I hope you can support for opposing the above.
The transport infrastructure for the City Ground isn?t perfect but it is better than in most cities. It is within walking distance of the railway station, the existing and planned tram lines, and the bus station. The proposed stadium East of Regatta Way would have seriously deficient transport infrastructure, with no such access and therefore more traffic on the A52 which cannot be widened between the city and the proposed ground. A great deal more parking will be needed on green belt land.
The loss of more green belt land and the impact on local life:
Skylarks, sports fields and an area of walking and children's horse-riding that was very stoutly defended when the 4th Trent Crossing was proposed.
The importance of floodplains in general is now well-understood, and recent floods have highlighted the local importance of the Trent Floodplain. This development would require 50,000 cubic metres of concrete.
These reasons only strengthen the case for re-developing the City Ground in support of England's bid for the 2018 World Cup, assuming this is:
i) thought to be vital to the city and its surroundings;
ii) affordable, given the need to sustain gates of 40-50,000 when the World Cup is over; and
iii) likely to make a difference to the FA?s chances of landing the World Cup and the city's chances of hosting a small number of the early-round games in 2018.
Any sensible risk-assessment would surely conclude that Councillors would be taking too great a risk in supporting this venture, and, rather, should introduce some common sense into the debate.
I should be grateful if you would respond to the above argument.
Thank you for your time.
Regards"
A Lady Bay resident - 20th August 2009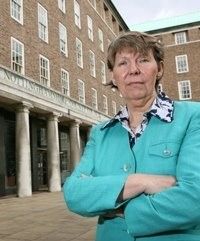 Notts County Council
We understand that Nottinghamshaire County Council are opposed to this type of development being built on land east of Lady Bay.
If you would like to know the thoughts and position that Nottinghamshire County Council have on this issue, then please contact:
Councillor Mrs K Cutts at [email protected]
Leader of Nottinghamshire County Council.
Football Supporters
What do football supporters think of a stadium located at Holme Pierrepont?
The Left Lion Magazine and website published an article reflecting the football supporters point of view. The full article can be found here:
2018: A Space Oddity http://www.leftlion.co.uk/articles.cfm/id/2630
The aim is of the Group is to represent the interests of all residents in Rushcliffe in defending the green belt land against unacceptable development projects such as the Gamston Stadium and large scale housing developments.
Please show your support by signing our on-line petition. This is quick and easy to do - just follow the below link.
Sign our online petition http://www.gopetition.co.uk/online/31647.html
This petition has exactly the same wording as the Holme Pierrepont and Gamston Parish Council Council petition so that we do not have multiple petitons active protesting against the same development.
You can download the petiton here if you would like to collect signatures yourself. Please co-ordinate any such activity with the Holme Pierrepont and Gamston Parish Council Council Clerk. Contact details for the Clerk are on the petition itself.
Please return your petition, no later than Sunday 15th Nov 2009, to: Diane Kidger
Field House
Bassingfield
Nottingham
Notts
NG12 2RH
Proposed Park and Ride Development.
This time last year our primary concern was the Nottingham County Council's plans to develop a park and ride site off the A52 at Regatta Way.
FIELDS kept up to date with this proposal over the year, writing to the Council and local Councillors expressing our concerns.
We are pleased to report that the Council have now "shelved" this proposal in favour of "pocket" park and ride sites in the outlying villages - a far greener proposal! We hope the pilot schemes are a great success.
Press Coverage
Monday, 14th Sept 2009
http://www.thisisnottingham.co.uk/news/Gamston-park-ride-plans-shelved/article-1333825-detail/article.html
Gamston park and ride plans "shelved"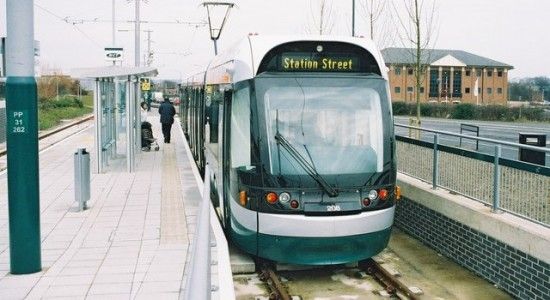 Rushcliffe Borough Council - Planning
Rushcliffe Borough Council (RBC) are the planning authority for the area East of Lady Bay.
RBC are in favour of keeping this land in the Green Belt and oppose any development of the farmland East of Lady Bay. In order to keep the areas surrounding Lady Bay free from developement you need to make sure that you support RBC in every way you can by opposing any development of this area.
Will will be posting any relevant planning applications or consultation excecises below.
Also, please visit the RBC planning website to look at other planning application details.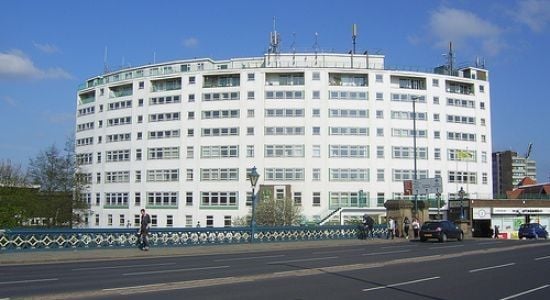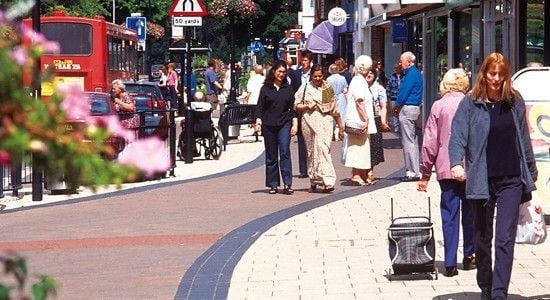 Options for Consultation
Have your say as to how Rushcliffe could develop over the next 15 years:
Visit Rushcliffe Big Picture Website
Use the pre-prepared letter you can download here
Attend one of the public meetings or Rushcliffe Consultation events in the area
Comments need to be in by 5pm Monday 12th April 2010.