News and links to art events, classes, practitioners and organisations in and around Lady Bay.


For more information on the annual Lady Bay Arts event (formerly known as Open Lady Bay Arts) please see the dedicated Lady Bay Arts section of the website.
http://www.seymourroadstudios.co.uk/
A unique little bed and breakfast and art studios located in the quiet but convenient Lady Bay area in Nottingham. Here at Seymour Road Studios we teach pottery, print-making, painting and drawing in a variety of regular weekly and one-day weekend classes as well as running tailor-made classes and events for groups and individuals. Both guests and budding artists will find the warmest of welcomes at Seymour Road Studios.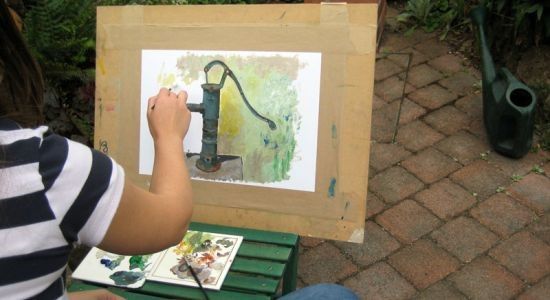 Pot, Print, Paint & Draw at Seymour Road Studios
Enrolling now for regular weekly classes
Fran and Rod offer classes in painting & drawing, pottery and print-making in a relaxed and friendly atmosphere in their own Seymour Road Studios set in their lovely garden in Lady Bay, West Bridgford, Nottingham.
Please visit our website at www.seymourroadstudios.co.uk or Contact Us for further information.
Workshops are focused on building skills and confidence and are structured around the introductory and intermediate level. Our small class sizes (max 8 per group) are ideal, allowing us to bring the personal touch so that we can support individual development to a more advanced level as participants progress and pursue their own ideas.
For the perfect present for someone special you can buy a gift voucher for a place on one of our regular or Saturday classes or for some one-to-one tuition time! For more information or to join our mailing list please Contact Us
You might also like to know that we offer B&B guests a warm welcome in our family home!
To book your place in our weekly and one day weekend classes or to join our mailing list please do Contact Us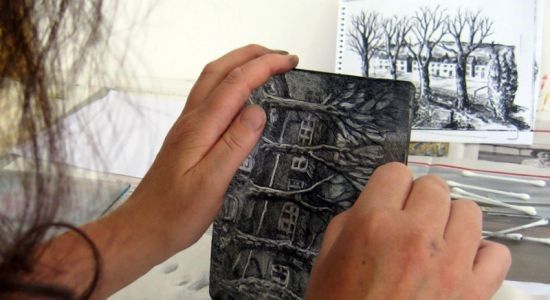 One-day and Weekend Art Classes
These relaxed themed and project-based classes generally run from 10am-4pm (inc lunch break). The emphasis is very much on learning through pleasure, as well as on productivity, of course. Themes include:
Drawing
Mixed Media
Print-Making
Pottery
Felt Making Workshops with Liz Emery
Liz is a resident of Lady Bay and is a felt artist who exhibits her work both nationally and internationally. She is now running felt making workshops from her studio on Julian Road.
There are three work shops to choose from:
Felt picture making for beginners
Advanced felt picture making
Felt corsage making
Liz is happy to take 2/3 people and will run the workshops at a time to suit you. This can be week days or weekends.
All work shops are a full day and include all materials.
Adults only.
Please email for more details: [email protected]
Visit www.lizemeryfelt.co.uk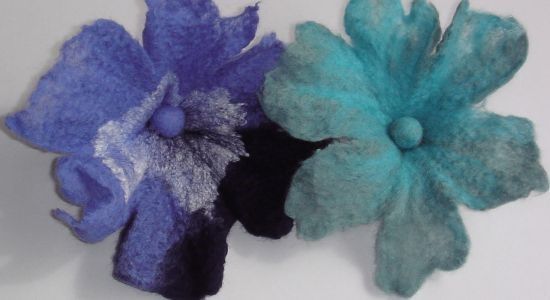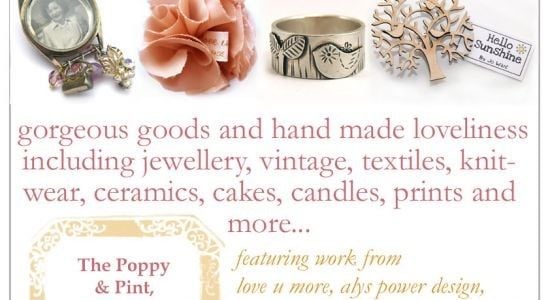 Alys Power & The Eclectic Presents
Original and unique jewellery hand crafted from vintage and precious materials.
I am busy busy busy sorting out my forthcoming schedule. You can find out more details on our website and our facebook page
New work has gone into Focus Gallery, Nottingham, The Beetroot Tree in Draycott, Borough Museum and Art Gallery in Newcastle-under-Lyme, Seed Gallery in Crich, Llantarnam Grange Arts Centre in Cwmbran and Rugby Museum and Art Gallery.